PPC marketing services in Panchkula
Pay-per-click (PPC) marketing is a type of internet advertisement that takes place across sites such as Google Advertising, Facebook, and Bing. You (the advertiser) can just pay for downloads, or when a person downloads to the landing page you like. It is a way to purchase visits to the website vs. attracting tourists by organic approaches, such as SEO. Although Search Engine Optimization is a fantastic long-term growth strategy, you do need an immediate boost often. It is the best way to get a fast return on your investment. Hence you'll want to work with a PPC marketing agency. In Search Advertising, Bing Advertising, social networking, and more Agrestis Technologies is the best PPC management services in Panchkula. The Online Marketing PPC Firm has experience in developing advertisements. We at Agrestis provide the management of PPC projects, meaning that the money you pay on your company is put to use.
The best PPC company in Panchkula follows the following approach
With our personalized reports and customer dashboard you can see precisely how our activities are through your online revenue:
Review the Google Analytics results on your web for an outline or minute information on your PPC output.
Visit your website dashboard at any point to see how common keywords to search phrases are classified with your platform.
See a comprehensive overview that you get weekly, detailing how we spent our time operating on your PPC initiative.
See a video that your devoted PPC specialist sends to you each month highlighting remarkable outcomes and describing in-depth how the plan is progressing.
Contact your PPC expert by phone or email if you have any concerns or want to address your plan for the PPC campaign.

Our PPC advertising services include

1

Account structuring


2

PPC Advertising Copywriting


3

PPC ROI Tracking for PPC Advertising


4

Location targeting and mobile targeting


5

PPC Bid Management and Campaign Setup


6

Landing Page Evaluation and Analysis of Traffic


7

Continuous creative development and testing


8

Monthly calls and reporting on campaign performance


11

Analysis, account audit, and development of campaign strategy
We do the Hardwork and Brings You The Results to Meet Your Business Goals.
PPC management approach
The complete procedure of our PPC marketing involves the following techniques:
1. Extensive Keyword Analysis: Being the best PPC services in Panchkula, we guarantee that you appear in the Correct searches by performing detailed keyword testing in advance and closely tracking the success of your campaign during.
2. Successful ad Creation: As a leading Adwords management agency we collaborate with you to build the most effective ads that get high conversions.
3. Optimization of Landing Page Conversion: We can build a landing page on your web and optimize it to receive the guests from your PPC advertisements that clicked through. It gives us the flexibility to create a page built exclusively for selling, as opposed to serving the many other purposes for which your platform was developed.
4. Split Research and Advertisement Comparison: Like top PPC Advertising Companies, we also set up tests to check the effectiveness of specific advertisements. This will help us to refine our presentation and material.
5. PPC Mini-Campaigns: This helps us to target the state, region, or even community with advertising, or set up a tiny campaign to promote a specific product or service.
6. Remarketing Campaigns: Our PPC agency Communicates with former site users who have expressed interest in your company or merchandise. Using a remarketing strategy will help to increase the return on ad expenditure as revenues or leads through.
7. Evidence of ROI by Comprehensive Reporting: Our PPC management Services involve Google Advertising, Bing Advertising, and other PPC platforms that have some excellent data collection tools built into them.
Only choose one of the best PPC companies in Panchkula
When selecting Agrestis as your PPC services company, you get the peace of mind that your pay-per-click advertisements are handled by accredited experts in Google Advertising and PPC Bing Advertisements. Our PPC services marketing plans are tailored to address our clients' expectations and their position in the sector. We have up-to-date, PPC advertising services including Paying Search Advertising, Video Ads, Show Ads, PPC Remarketing, and Social Ads. We produce results that help our customers achieve their business goals. We track accounts of our clients on a regular basis and control offers rates and expenditures to ensure we optimize ROI.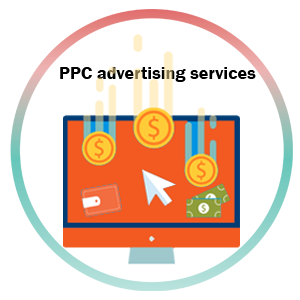 We are a full service SEO agency. Our social media experts can help you establish your business objectives, identify your target audience, create engaging and share-worthy content and finally integrate your social media with all other aspects of your online presence.
Get Start