Best web development company in Panchkula
Every organization wants a website in the modern environment of today's business world. It functions as the virtual sales rep 24*7 a week. If your website isn't mobile-friendly, old, doesn't transform visits into leads, or really isn't up to your standards, you need some innovative web development services in Panchkula that make the process quick and simple. We at Agrestis support brands in the ever-changing digital environment by designing customer-focused, client-centric website solutions that produce measurable business results. We are an innovative technology-based customized website designing company in Panchkula and build large-scale campaigns with the highest user experiences. Our strengths in the industry include Fast & quick communication, teamwork, smooth incorporation, and fully stable production processes. We are a website development company in Panchkula that is continually working to identify emerging innovations and developments. So, our developers are fluent in the large-scale distributed network, microservice design, real-time big data analytics, cloud-native application creation, and several more in the same section.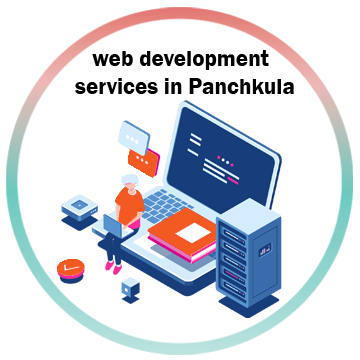 Web development service range of Agrestis Technologies
Our services vary from extremely personalized, enterprise-level web portals to small business web design services – we guarantee you can find anything you want. Our team can manage everything from infrastructure to software to offer you a turn-key website:
Hosting and coding
Website architecture
Advanced analytics monitoring
Optimization for SEO
Current domain upload
Lead type development and monitoring
Website accessibility through all browsers and platforms
Integration with XML sitemap
Creation and submission of social networking pages And more
What's more, you'll Control the website 100%.
Best web designing company in Panchkula
We usually create a range of diverse interfaces and unique web designing in Panchkula. We combine various platform elements for website creation situations of the maximum spectrum, innovative concepts, and business models. However, we are able to collaboratively and easily combine ready to use modules (CMS, CRM, &, etc.) to reduce the expense and chance of integrating as some of our clients are naturally hunting for such extras. Our portfolio for website development in Panchkula covers technology, systems, and creative methods. If you are looking for competitive options for a Web designing company in Panchkula, Agrestis Technologies is an award-winning web design firm with a team of professional designers specializing in developing and creating mobile-friendly websites. Our web development services Improve leads fuel revenue development Optimize advertisement costs Differentiate their products in the marketplace Like many website design firms who rely solely on the appearance of the company's website, Agrestis's web designers are distinctly tarnishing.
Website developer in Panchkula: why to choose us
For your company, your website will be your # 1 selling and marketing resource. Does a copy of your website represent the perfect pitch for you? If you need convincing, SEO-friendly copying and content for your website, please choose us as your website developer in Panchkula. We also offer you the following web development and designing services:
Creation of an SEO optimized Website
Mobile-friendly website
Secured websites that are preferred by Google in Search results
Quickly accessible Website creation having the low run time or loading time
Websites with greater user experience
As our key expertise, we will provide custom web development services in Panchkula and we also have a time-honored solution to the dynamic corporate web framework for a company. We offer a flexible website creation that is easily and cost-effectively scalable and of good quality. To always keep you in the loop, we use an agile methodology that includes simplified production, cost-effective contributions, tailored to suit the goals, schedule, and budget.
We are a full service SEO agency. Our social media experts can help you establish your business objectives, identify your target audience, create engaging and share-worthy content and finally integrate your social media with all other aspects of your online presence.
Get Start